New Year's Eve is one of the holidays' families anticipate as there are several fun activities for everyone to enjoy.
Although this holiday might seem like it is primarily for adults, there are still some ways your little ones can celebrate New Year's Eve.
Moreover, if the past few months have been challenging for you, New Year's Eve is the perfect holiday to reflect and reset.
What better time than the last day of the year to look back and reflect on everything accomplished and your setbacks encountered during the year?
7 Ways to Create New Year's Eve Memories with Children
From setting New Year's goals to planning a New Year's Eve party, why not end the year by creating fun memories with your loved ones?
Check out these seven simple and fun New Year Eve's games and activity suggestions you can do with kids to welcome 2021.
Have a Mock Midnight
There is no need to wait till midnight for your little ones to participate in the countdown till New Year.
What matters is that children enjoy themselves, so make a countdown at home a few hours earlier so your kids can go to bed happy that they could partake in the tradition.
Create a Balloon Clock
If you find yourself stuck on activities to keep the kids occupied on New Year's Eve, a DIY Balloon clock is a perfect idea.
Since balloons are always a delight at children's parties, suspend many balloons to form a clock and have the kids pop each every hour till their bedtime.
You can put a have a fun treat inside each balloon to get them excited to participate.
Depending on each child's taste, treat ideas can be glow sticks, candy, confetti wands, pop rocks, or party poppers.
Make Family Goals
Before the clock strike midnight, sit down with the kids and create a list of goals and resolutions as a family for the New Year.
Whether it is traveling to Disneyland, getting good grades, or going camping, have them write down their personal goals and things they want to achieve in the New Year.
If you want the kids to achieve a specific resolution, set a date to have it done; this is an excellent way to get them on their best behavior!
Hang the set goals on the fridge to keep everyone motivated in the New Year.
Throw a Slumber Party
Turn your New Year's Eve party into a slumber party for children. Carry all your blankets and pillows into your living room and set up a tent for the night.
Do a mix of all the favorite things the children enjoy to keep the party exciting and fun.
Depending on the theme, you can either allow the kids to wear their pajamas or dress up in fancy clothes.
Also, you can add a photo-shoot session so everyone would show off their look.
You can offer each kid a blank page for them to create a scrapbook with their photos and written accomplishments from this year during the party.
Host a Game Marathon
If your kids are pushing to stay up until midnight, you would need fun games and activities to keep them occupied.
Board games, karaoke, or a dance-off are great options as these activities are usually time-consuming and are a fun way to keep the kids engaged throughout New Year's Eve.
You can even rent movies and serve the kids snacks while they wait till midnight for the countdown.
Have a Family Brunch/ Dinner at Home
Make New Year's Eve a family affair by involving everyone in creating the menu, setting the table, and preparing the meal.
Allowing your little ones to participate in cooking dinner helps build up the New Year celebration excitement.
If there is snow where you are, you should have fun by building a snow fort, decorating a snowman, or even having a snowball fight with your little ones before serving dinner.
You can also ask the kids to include some traditional New Year's dishes from other countries for extra fun.
Turn Christmas Trees into Resolution Trees
In most homes, putting away decorations on Christmas trees tends to be a bittersweet activity for the children.
Hence, instead of removing your Christmas tree and decorations, take down the ornaments and have your kids write down resolutions and tie them to the tree.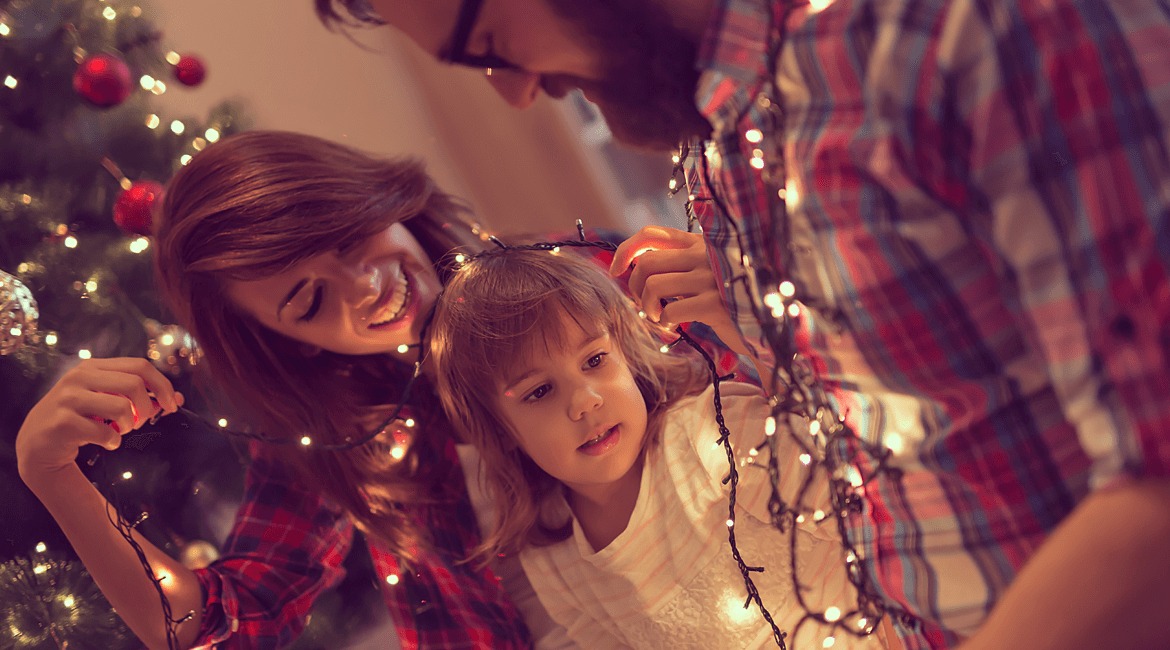 Best New Year's Eve Traditions from Around the World
Different cultures have unique ways of marking the end of a year.
In most countries, it is essential to put effort into what you wear when the clock strikes midnight as it can affect your health and even your relationship for the next 12 months.
In other cultures, rather than putting effort into what you are wearing, you should plan what you are doing before the clock strikes midnight.
From midnight kiss in the United States to smashing of plates tradition in Denmark, commemorating the last day of the year comes in several ways, shapes, and forms.
Here are some of the unique New Year Eve traditions worldwide to welcome the calendar's change.
The Philippines
In the Philippines, on New Year's Eve, you are bound to find families display fruits on their dining tables that they would eat at exactly midnight.
Many also design round shapes around their house for posterity or wear polka dot dresses for luck.
The United States of America
Although kissing at midnight was an ancient Europe used to ward off evil spirits, it has become a tradition in the U.S.
The midnight kiss signifies blessings and brings luck to people as they enter a New Year.
Denmark
Smashing plates in front of your home is a popular New Year's Eve tradition in Denmark.
Danes believe that this tradition brings them good fortune for the year ahead, and the more plates you shatter on your welcome mat, the more luck you receive.
Greece
Hanging an onion in the front yard of homes on New Year's Eve serves as a symbol of rebirth in Greece.
Also, most parents wake their children on this day by tapping their heads with an onion.
Conclusion
Around the world, families celebrate New Year's Eve in different ways.
As everyone is excited to mark the end of 2020 and welcome the New Year, these creative traditions make the celebration fun.