Finding the perfect nanny is a major step for a lot of families, and one that can be quite challenging. The decision to employ a nanny alone can cause months of questions and debates. And if and when you do decide to go with a nanny, hiring the right person can feel every bit as important as, say, choosing a school for your children.

Nothing can wholly simplify this process, but we hope we can offer a bit of clarity on the subject! Before we get into the specifics of finding the right nanny though, we'll address the why of it all, which is something a lot of families wrestle with for far too long.

So — why do you need a nanny?

The obvious answer to this question is that you need help handling your kids! Whether because both parents are working, or it's a one-parent household, or there is any other situation that makes it difficult to manage the kids day-to-day, a nanny can be the answer. But most of these factors focus on direct necessity having to do with the kids, when the truth is you may also want to consider this for you.

When we explored 'The Myth of Perfect Parenting' in the past, we focused partially on the idea that it's necessary to "get your own life." In that context, this point was primarily about giving children space to live their own lives. On a related note though, all too often (and generally without realizing it) parents wind up sacrificing their own time, hobbies, and interest — and sometimes aspects of their own relationship — because they're so focused on hands-on parenting. A nanny, putting it simply, can help you to avoid these issues and reclaim a few precious hours a week for you.

The other aspect of the why question that can tie some parents in knots has to do with a feeling of inadequacy. It can be difficult to "admit" that you need help handling your own children (even though it's more than reasonable!). However, it may help to know that so many other parents are making the same decision. According to a ZenBusiness article for people starting home daycares, the United States now has 54,000 commercial childcare centers doing some $27 billion in annual business — and that's without considering the home daycares the article is aimed at. Those numbers should reassure any parents making a decision like this that there are many, many other families doing the same thing. It's a perfectly reasonable, logical, and common solution to explore.

With all of that addressed, you can turn your attention to the really difficult question: how to find the perfect nanny for your family. Unfortunately there's no exact science for this process, and you may well need to meet and consider a number of candidates before you're satisfied. But there are some tips we can offer that will help you with the process….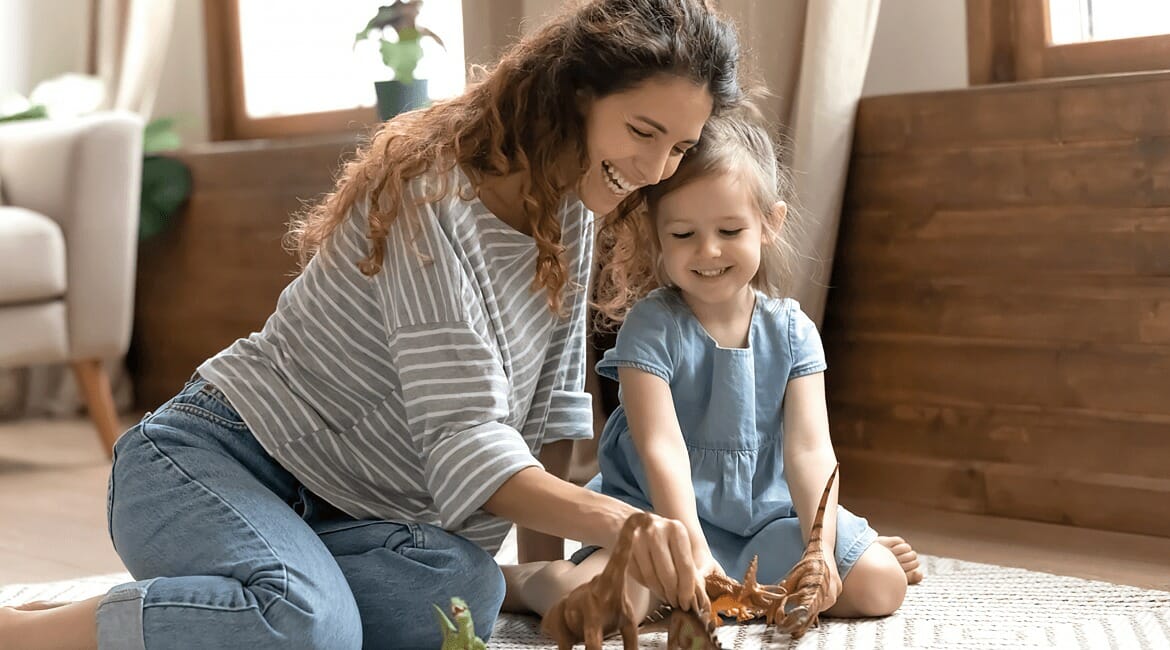 Have Clear Needs
We just went over the why of hiring a nanny for a while. But you need a specific set of needs as well when going through candidates. That is, beyond knowing your overarching need, be prepared with a clear set of hours, expectations, and requirements. This will keep the process straightforward and open, and will quickly narrow down candidates.
Start with Friends & Agencies
There's a wonderful blog post on nanny selection at Today's Parent that actually includes advice from a prominent nanny used by A-list Hollywood stars. And based on her experience, she recommends starting with friends and then moving to agencies when looking for candidates. Recommendations from friends you trust should come first, followed by suggestions from a reputable nanny agency, until you have about eight candidates to work through.
Ask Unexpected Questions
This is another recommendation from the aforementioned Hollywood nanny, but it's a clever one. In interviewing nannies, most will be familiar with standard questions. But a few unusual ones can actually give you more insight. The example given is to ask the nanny what his or her favorite children's books might be — and if there aren't easy answers, it may be an indication the nanny doesn't read to children. That's just one example, but it speaks to a helpful strategy.
Check on References & Background
We like the idea of meeting your legitimate candidates before delving too much into background. This way you can form an honest, personal impression that isn't impacted by something you may have read. Once you're screening your final candidates though, you'll want to read through references and get as much background information as you can manage. It goes without saying that this can yield vital information.
Have the Nanny Meet the Kids
When you're down to just a couple of candidates, you should see how they actually interact with your children! This can be mostly for your own benefit. You can observe the interaction and make what you will of it. But this will also give your children the chance to offer input, and as you undoubtedly know, their intuition and instinct can often be the best!
Check on Cost
Finally, you do need to check on costs, and compare the top candidates' rates both to each other and to what you know to be standard for what you're looking for. Look through USA Today's average nanny costs, remember the different things you have to factor in (like social security tax), and determine if your top candidates fit your budget and expectations.

Again, there's no perfect formula. Your own feel for the situation will be most important in the end. But these tips will certainly help you to narrow things down to some top candidates, and get you that much closer to hiring the perfect nanny for your family!
Article written by Rachel Jims
Exclusively for bimiboo.com