The Halloween holiday is almost here!
This traditional celebration on October 31st is a fun day for children as it encourages them to be creative with their costumes, tell spine-tingling stories, enjoy sweet treats, and go door-to-door collecting candy.
Nevertheless, this favorite holiday for children can also be frustrating for parents who emphasize healthy snacking for their kids and try to limit their candy intake.
How to Get Children Excited about the Holiday
As the holiday is approaching, you can pump up the mood at home and let your child know what to expect on the holiday. When you talk to your kids and prepare their minds, they are less likely to be scared.
In the days before Halloween, purchase age-appropriate bedtime stories from bookstores and read to them at night. There are many Halloween children's books that will be helpful to spark a natural conversation with children.
To crown their excitement, add your personal stories about your Halloween experience as a child.
In addition to the books, you can also get them excited by watching Halloween movies.
At the beginning of October, several Halloween-themed movies will air on television. With this vast collection of awesome movies, there will be different age-appropriate films you get to choose from for the younger kids.
If you have older children that do not mind horror movies, you can schedule a movie night with them before Halloween.
When they become excited about the holiday, you and your family will have a memorable experience, and your neighbors will even catch in on the fun too!
Ways to Prepare for a Fun Halloween Holiday
Halloween is not only about trick-or-treating. It is also a period where families can come together and participate in fun games and activities.
As the holidays are a few months away, here's what you can do to keep the fun in Halloween.
Buy Halloween Candy and Treats
There is no holiday without candy. If you haven't bought sweet treats already, ensure you pick up some from the store as preparations are going on.
Carve Your Pumpkins
Pumpkins are symbols of Halloween; there is no holiday without it. Children enjoy drawing faces on pumpkins, and you can make it memorable by carving out the faces for them. You can set up a ghostly mood by adorning your house with pumpkin candles. Ensure that the pumpkins are carved out at the last week, so they do not look rotten on the day.
Keep Them Safe
Dressing up for Halloween is fun for kids, but you still have to go the extra mile while preparing to make it safe. Plan where your children and their friends trick-or-treat will be, and think of ways to keep them safe. You can either get some flashlights or glow sticks so that they can see when it gets dark, or make them go in groups with an adult who will follow at a distance while they knock on doors.
To keep kids safe, attach reflective tape to their costumes and candy bags so they can be easily seen even at night. This reflective tape reduces the chances of them sustaining injuries.
You can also keep your walkways free of obstacles (e.g., jack-o'-lanterns) that can cause people to stumble and trip.
Have Fun Costumes
A great way to keep the holiday in their minds is through their costumes. Kids love going all out when it comes to costume selection. When making their costumes, be sure they are creative and stick to the theme if it is a themed party.
Create a Haunted Place at Home
What better way for children to enjoy Halloween than getting everyone involved and spending it with family. You can decorate the house to give a spooky feeling and even clear out your backyard and set it up.
Since you are doing it at home, go all out to create an experience that they will cherish later. Get everything- the pumpkins, black cats, scary music, spooky costumes, and spider webs.
Tips for Planning a Children's Halloween Party
With the preparation for the Halloween holiday, you can choose to host a fun children's party.
Here is an inside scoop on the must-haves party items and how to successfully have an impressionable kid-friendly party.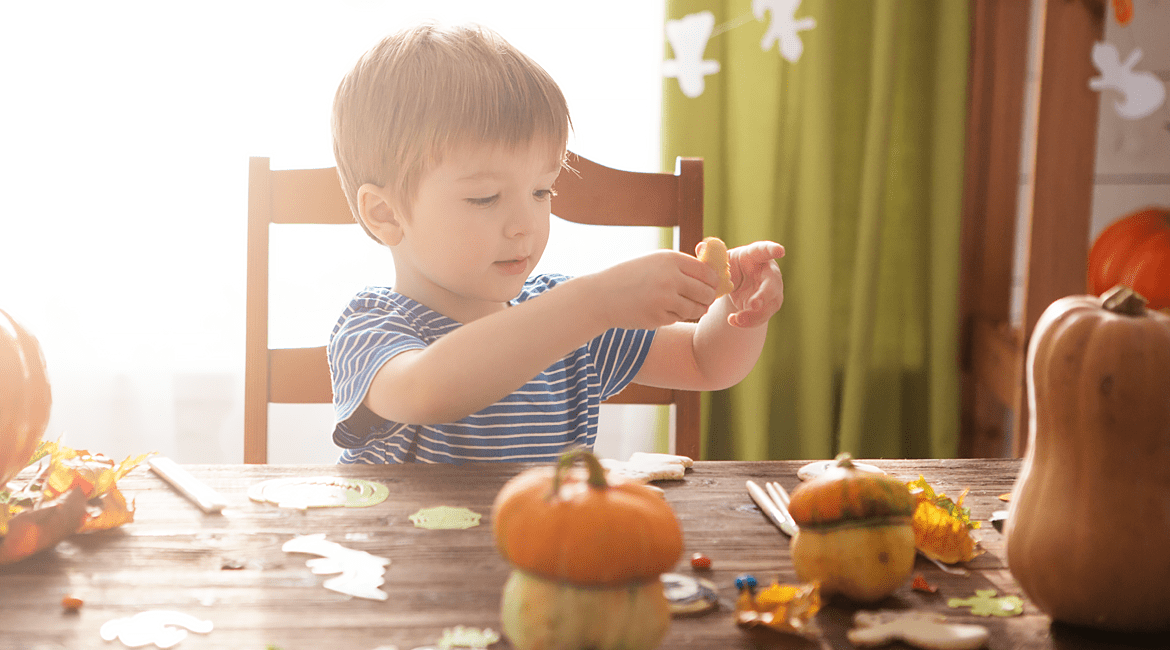 Pick a Theme
There are numerous Halloween party themes to choose from. Children will enjoy spooky haunted houses or even a magical land. Get creative when selecting a theme and turn your party into a fun experience for them.
Decorations
When using decorations, you have to factor in the age-group of the children. You have to ensure that your invitees are not bored or extremely scared to enjoy the party. Spider webs, a fun-playlist, and even white tablecloths turned into ghosts will go a long way in creating a fun and spooky vibe at your Halloween party.
Decide the Duration of the Party
This is probably the most important party tip, and it should be stated on the invitation card. Children's interests easily get carried away, so you have to know how long you can engage them and hold their attention. For younger kids, an hour is usually the best time duration, while the party can stretch into a sleepover for the older kids.
Play Games
Even though children have a magical way of enjoying themselves, make plans for Halloween party games. It could be a dance game, food game, or even carving pumpkins in groups that will entertain them and have them giggling throughout.
Set Up a Trick-Or-Treat Stand
Children never get tired of candy, which is why having a trick-or-treat stand with a variety of candy should be at your party. The stand should be creative, like a carved pumpkin bowl or decorated bowls according to the party theme.
Conclusion
Remember that the Halloween holiday is supposed to be fun for kids. It can never be too early to start planning ways children can have fun on the holiday, and most especially, think of ways you will ensure that they are kept safe.
Parents can help minimize their kid's fears by getting them excited about the holiday and encouraging their kids to enjoy the fun.